African American segregation is still a hot topic considering it was somewhat resolved only about forty years ago. In 2007 formal apologies for slavery in the United States were given from certain states, according to usconstitution.net. Kathryn Stockett's novel, The Help, takes a subject that still touches the hearts of America and gives us just a little piece.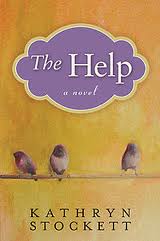 Kathryn Stockett's Writing
She writes in the dialect of southern black women, bouncing through the voices of two black maids and one young white woman. The dialect was very hard to fall into and simply read. It didn't flow, but it was certainly very accurate. With the different voices she allows the reader to experience first-hand the black woman's predicament as well as the other side of this strange world.
The Society of Women in The Help
The white women are beyond frustrating sometimes. They expect their maids to be grateful for the provision of outhouses so they don't have to share bathrooms. They openly speak in front of the maids with their friends about how black people have diseases. Most of them do not acknowledge how the maids take care of their households and make everything run smoothly.
On the other hand, the maids aren't just victims. They have their subtle ways of aggravating the problem. It perpetuates. It didn't resolve the way I had hoped, but my wish would have been out of character and much too perfect. The ending she leaves the reader with was realistic and harsh.
The main topic of the book is black women raising white babies in place of their own mothers. The problem is that one of these young white women has a different perspective and wants to write the maids' stories. She does it, losing friends and a potential husband in the process, but gaining self respect and new friends.
It's hard to believe that the cycle continues considering the white mothers aren't really mothering their children. You would think the next generation would love their black maids and stop treating them the way the former generations did. But so many outside influences work to make the children believe black people are different and strange.
The Popularity of The Help
Kathryn Stockett wrote on a subject that continues to be a topic of importance. The Help was selected as the 2010 Indies Choice Book of the Year, 2010 Southern Independent Booksellers Association's Book of the Year for Fiction, and featured on the Today show (www.kathrynstockett.com). It was turned into a movie. And is a beautiful book worth every second of delving into its pages from another society.
Original post on Suite101: The Help by Kathryn Stockett Book Review | Suite101 https://suite101.com/article/the-help-by-kathryn-stockett-book-review-a275873#ixzz2Kn4crYTG